Mobile C-sUAS Swarm Defeat Challenge
STRIKEWERX's most recent challenge is focused on helping Air Force Global Strike Command (AFGSC) uncover modern capabilities to defend convoys within the Continental United States against swarming, autonomous, small unmanned aircraft systems (sUAS) to ensure safe, unimpeded operations in all weather conditions.
The solution submission period is open now and will close Aug. 27.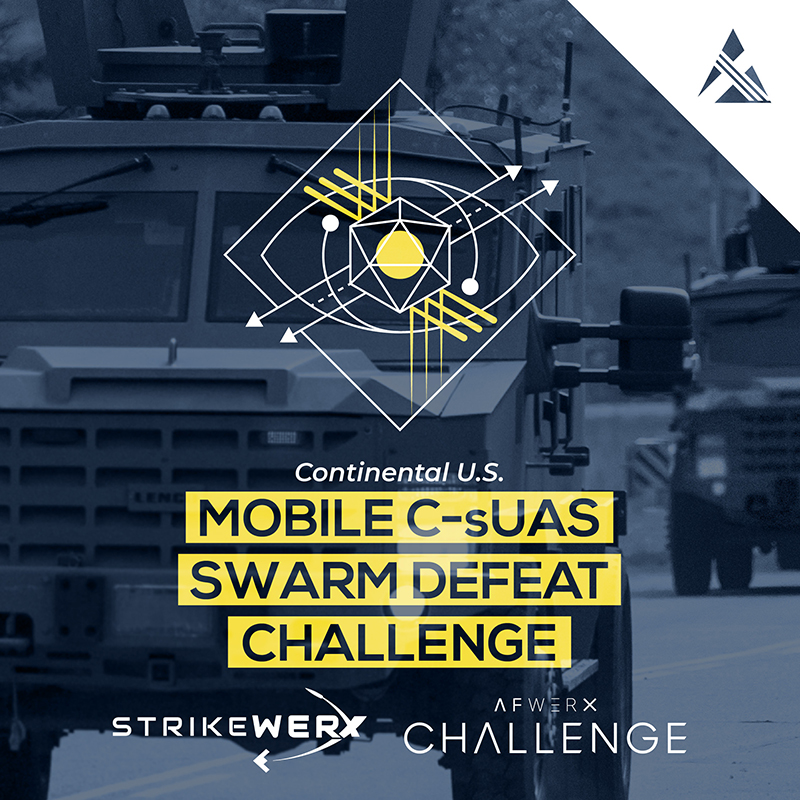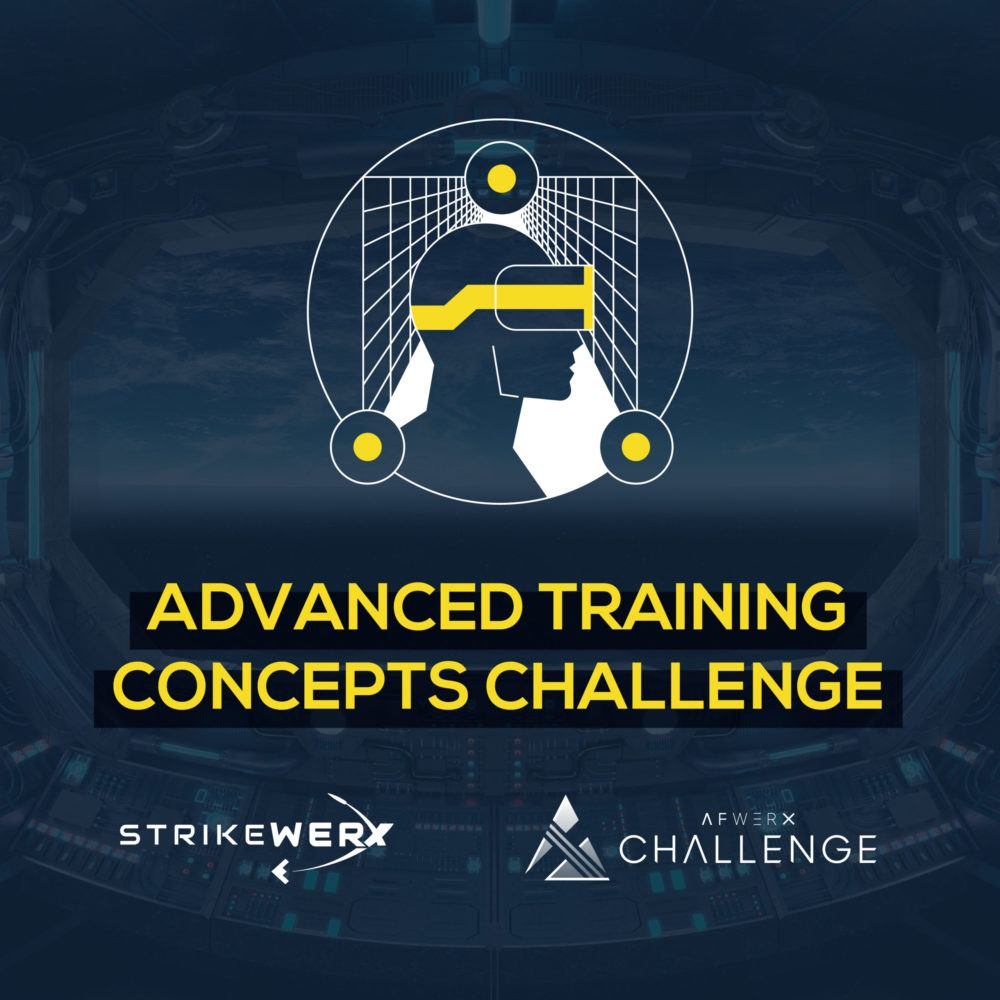 Advance Training Concepts Challenge
This challenge is focused on training for three areas within Air Force Global Strike Command. This challenge will bring together industry, academia and Air Force subject matter experts to better define how advanced training technology can be incorporated into Emergency Ordnance Disposal accident response, B-52 communications systems training, and E-4B maintenance training.
DATE: 1x per month from October to current
LOCATION: STRIKEWERX Innovation Hub
TOPICS:
Powder Coating
Additive Manufacturing
NC3 Modernization
Software Defined Radios
Data Analytics
Cybersecurity
Risk Assessment w/Los Alamos National Laboratory
User Experience with USAF CXO Colt Whittall
Digital Engineering to support modernization and sustainment
Internet of Things
Human Factors
Cold Spray Additive Manufacturing
Supply Chain Risk Management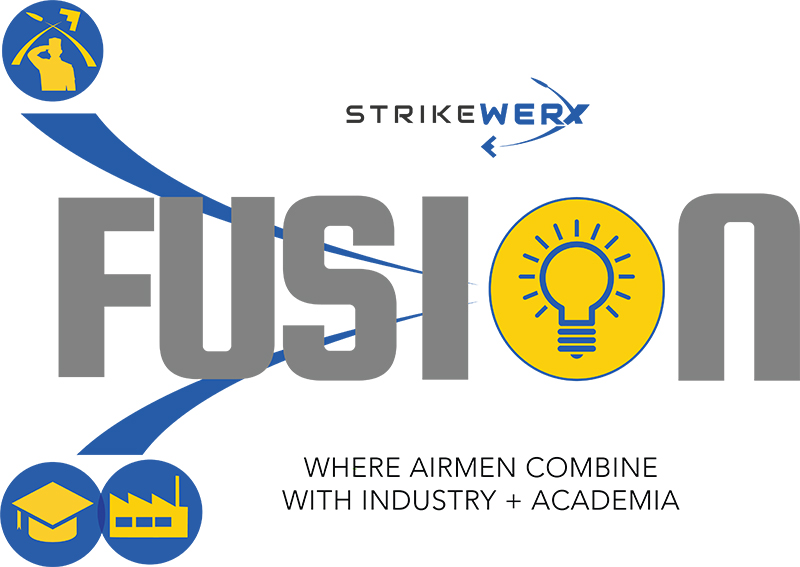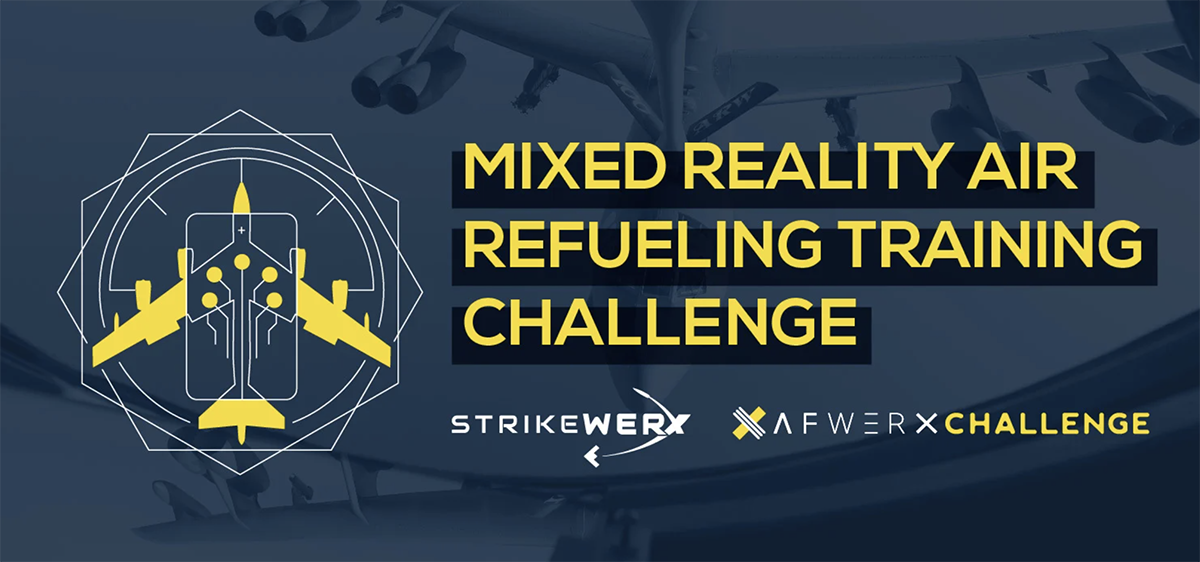 Mixed Reality Air Refueling Training Challenge
STRIKEWERX is aiding Air Force Global Strike Command (AFGSC) in its effort to seek a state-of-the-art training capability to accelerate the training of a new pilot to accomplish mid-air refueling in the B-52 bomber.
The difficulty of inflight refueling is the primary driver behind the requirement for many additional training sorties. Maintenance and weather issues compound the ability to accomplish training, and no current simulation contributes to a pilot learning the fine motor skills and visual perception of movement necessary to accomplish air refueling.
Emergency Aircrew Response Challenge
STRIKEWERX is looking for a solution for Aircrew Response Management. Command and Control requires the ability to manage United States Strategic Command aircrews. The concept is the ability to move personnel from locations on an installation to and from the aircraft into various locations with little or no warning.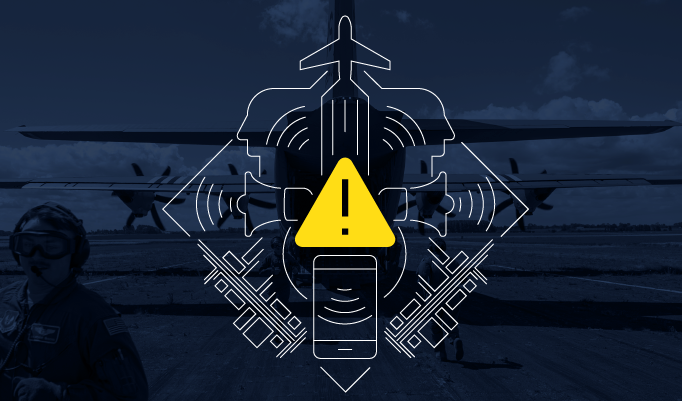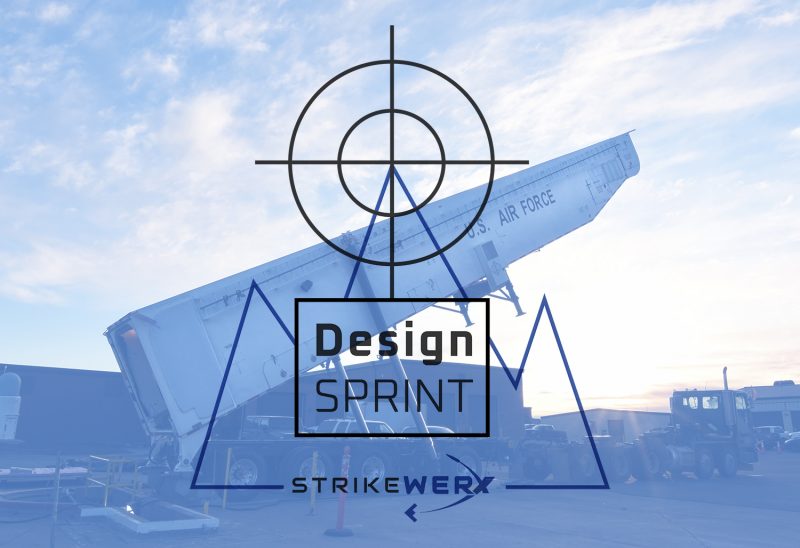 Design Sprint: TE Jack Stand
DATE: Sept. 14-18, 2020
LOCATION: STRIKEWERX Innovation Hub
ABOUT: This Design Sprint will see industry knowhow meet air force innovation to build a cover for the Transport Erector Jack Stand used by ICBM maintenance crews. During winter, the T.E. Jack Cover becomes filled with dirt, gravel, and snow and freezes to the consistency of concrete. Airmen at the 90th Missile Wing developed a homemade solution that saves time and frustration, but STRIKEWERX will partner with industry to find an innovative, scalable solution for all missile wings in the Command.
Design Sprint: B-52 Brake Drill Press
DATE: Nov. 16-19, 2020
LOCATION: STRIKEWERX Innovation Hub
ABOUT: STRIKEWERX is working to solve a challenge faced by B-52 maintenance crews with its Design Sprint later this month. This multi-day design sprint will see airmen collaborate with industry experts and academia partners in an intensive focus to develop a prototype for the the B-52 brakes drill press that will lead to greater efficiency and effectiveness.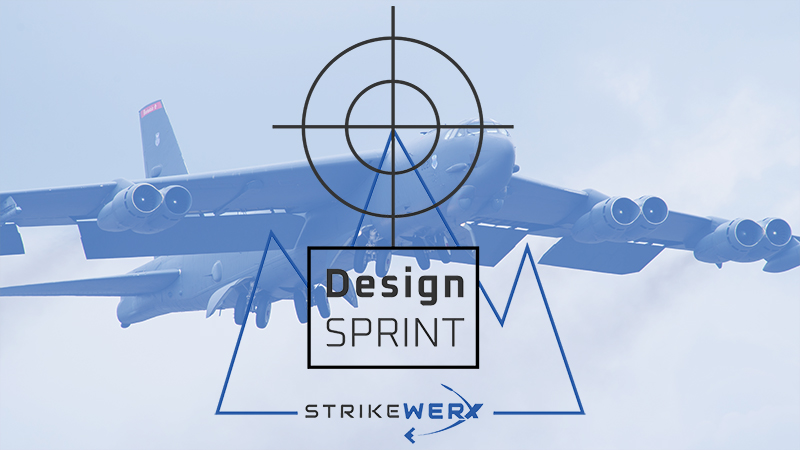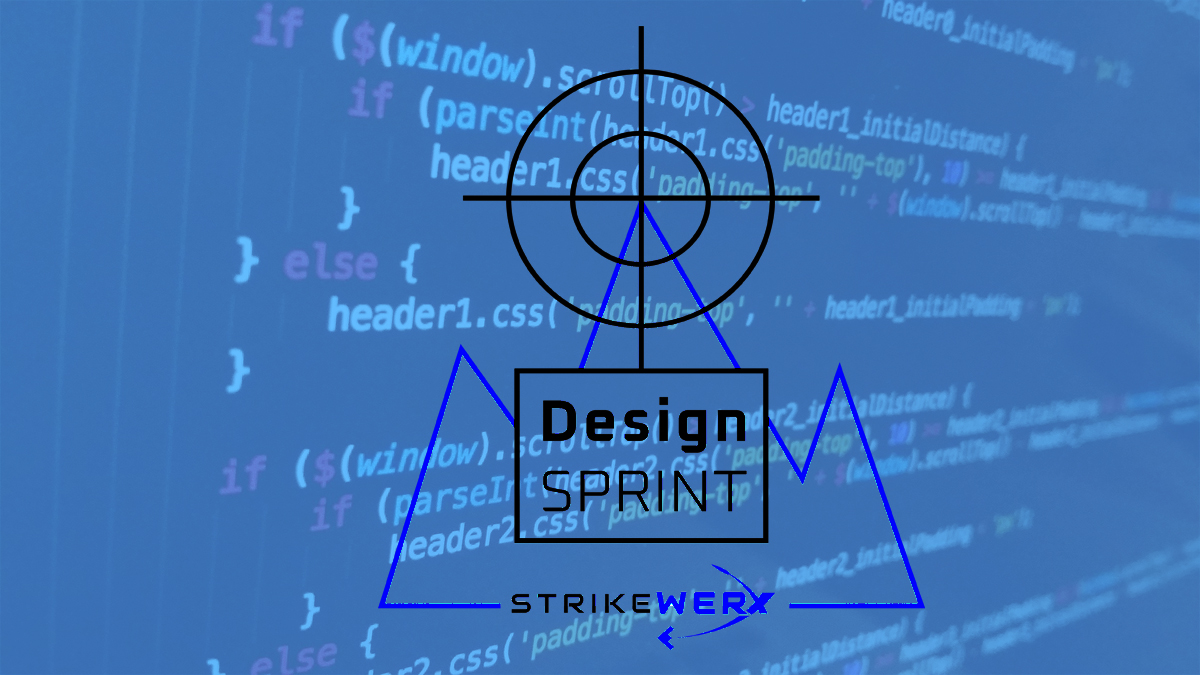 DATE: March 15-19, 2021
LOCATION: STRIKEWERX Innovation Hub
ABOUT: This five-day Design Sprint is to layout a meaningful and interactive solution that acts as the interface for the AFGSC Joint Global Strike Operation Center (JGSOC) leadership with the Nuclear Command, Control and Communications (NC3) system of systems to aid in decision making.
DATE: June 7-11, 2021
LOCATION: STRIKEWERX Innovation Hub
ABOUT: STRIKEWERX will host a 5-day Design Sprint that will feature an industry expert, academia, airmen end users, and our facilitation team working to solve the problem of maintenance teams losing hundreds of man hours cleaning a component on an ICBM launch facility.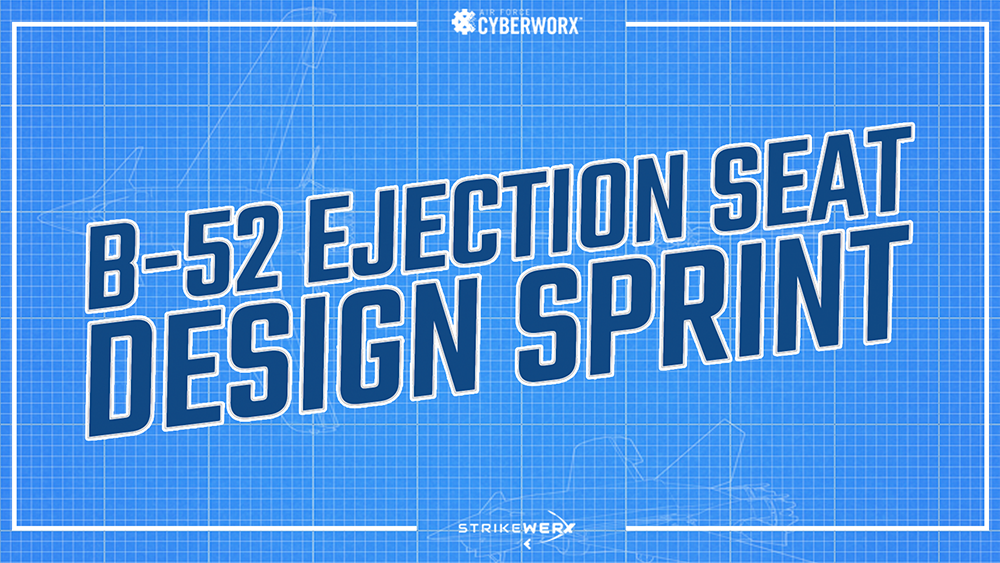 Design Sprint: B-52 Ejection Seat Kit
DATE: April 5-8, 2022
LOCATION: CyberWorx, Catalyst Campus, Co.
ABOUT: STRIKEWERX, the B-52 Program Office, Air Force Global Strike Command, Wings of Blue, USAFA Faculty Members, and USAFA Spark Cadets are applying a human-centered design approach to reimagine a low-cost replacement for the B-52 ejection seat survival kit and explore solutions for some early stage prototyping.
.
Design Sprint: Engine Cowling Heater
DATE: July 18-22, 2022
LOCATION: STRIKEWERX Innovation Hub
ABOUT: STRIKEWERX, in partnership with Air Force Global Strike Command, is seeking industry and academia who can help discover possible solutions for: How might we prevent ice from building up in B-52 engine inlets, and expedite warming of the engine in cold climates before engine start?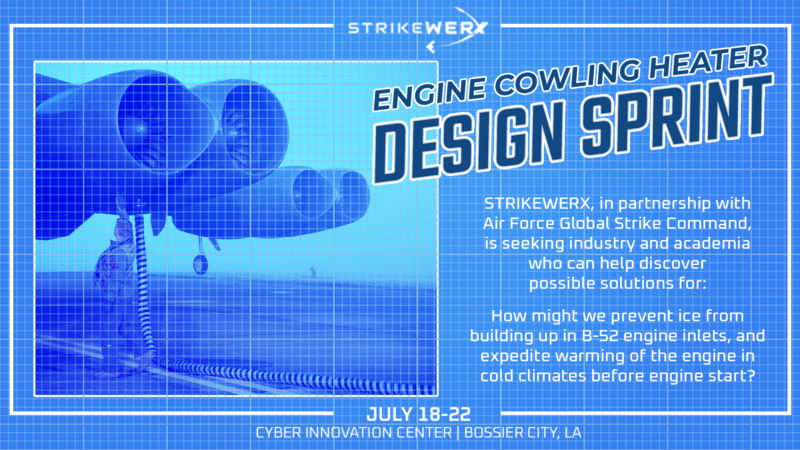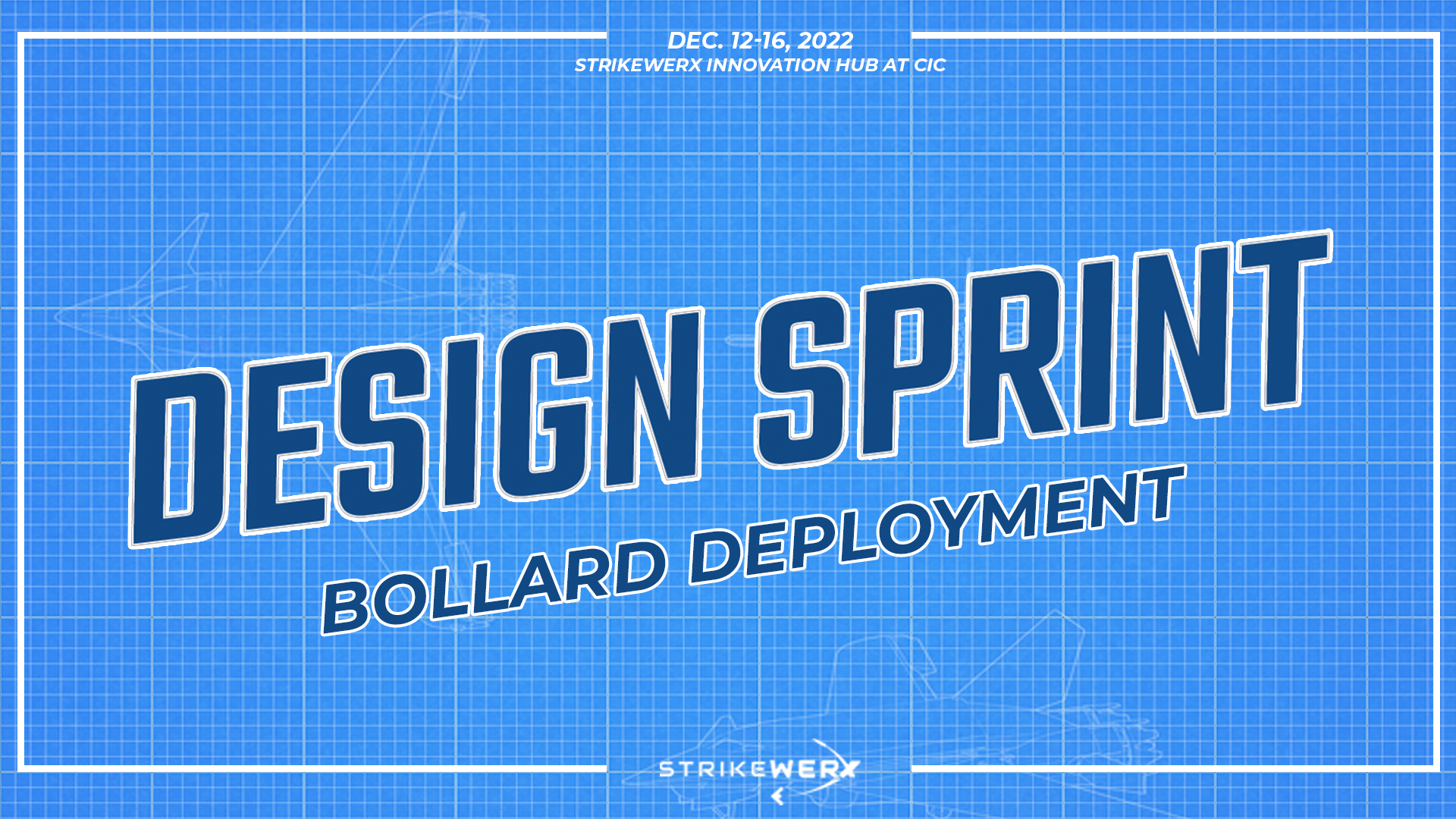 Design Sprint: Bollard Deployment
DATE: March 1-3 & 6, 2023
LOCATION: STRIKEWERX Innovation Hub
ABOUT: STRIKEWERX held a 4-day Design Sprint to improve upon the storage and deployment of bollards around the AFGSC headquarters building at Barksdale Air Force Base, Louisiana.