A team of industry and academia reps joined missile maintainers from across Air Force Global Strike Command to develop a rough prototype that prevents launch facility air intakes from getting clogged with dirt and debris during the STRIKEWERX Design Sprint held June 7-11 at the Command's innovation hub at the Cyber Innovation Center in Bossier City, Louisiana. (Melissa Nyman, STRIKEWERX)
By Sean Green | STRIKEWERX Director of Marketing and Communication
BOSSIER CITY, La. — Air Force Global Strike Command's innovation hub, STRIKEWERX, hosted a "Design Sprint" event June 7-11 in Bossier City, Louisiana, to solve a long-time issue faced by missile maintainers.
The Design Sprint brought together industry and academia partners over the course of five days to brainstorm and develop a prototype that would prevent Intercontinental Ballistic Missile launch facility air intakes getting clogged with dirt and debris.
The team consisted of a representative from Olsson engineering and design firm, a Louisiana Tech University engineering professor, LSU Shreveport Cyber Collaboratory directors, and missile maintainers from F.E. Warren Air Force Base, Wyoming, Malmstrom AFB, Montana, and Minot AFB, North Dakota.
Their goal was to find a solution that stops maintenance teams losing hundreds of man hours per year cleaning dirty brine chiller refrigerant coils on ICBM launch facilities.
From 2018 to 2020, F.E. Warren AFB had 108 unscheduled cleanings and Malmstrom AFB had 391 extra cleanings due to this issue.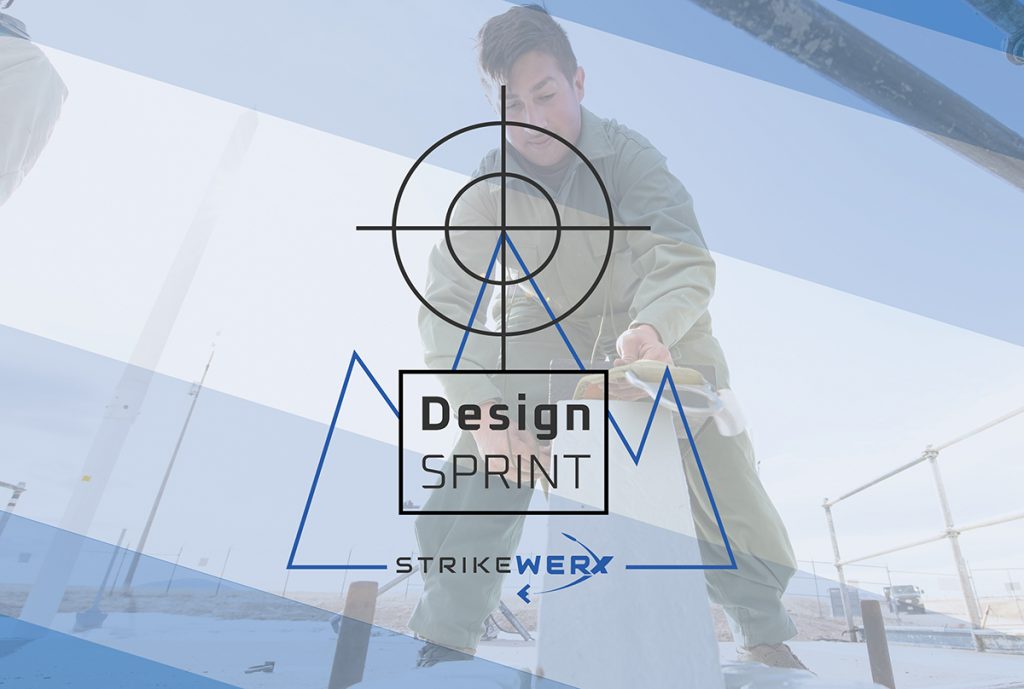 The Design Sprint team produced a prototype solution consisting of a screen positioned in front of the air intake inside the launch facility building. This solution was chosen due to ease of access, cost-effectiveness, and reduced effort necessary for cleanings.
Master Sgt. Edward Burlison, with the AFGSC Logistics Directorate's maintenance division and innovation branch, noted that this solution is an improvement on current maintenance process at missile wings, while also being a low cost, easily-implemented solution.
"The prototype that was developed is a good example of taking lessons learned from different complications, and using the maintainer mindset to make maintenance efforts easier. It will allow us to reutilize lost time and effort to solve more severe complications," Burlison said.
STRIKEWERX will now work with industry to facilitate the development of the prototype for field testing.
This Design Sprint, the fourth performed by STRIKEWERX, continues to illustrate how the innovation hub can find quick, efficient solutions for challenges facing Airmen every day.
"Design Sprints are at the forefront of our Airman-led innovation efforts. They provide an opportunity to optimize Airman solutions before they are implemented across AFGSC," said AFGSC Chief Scientist Dr. Donna Senft. "Having more and more of these new ideas get implemented and tested will continue to cultivate the innovation mindset across the Command."
STRIKEWERX will continue to host Design Sprints to tackle various issues from around the command. For more, email info@strikewerx.com.