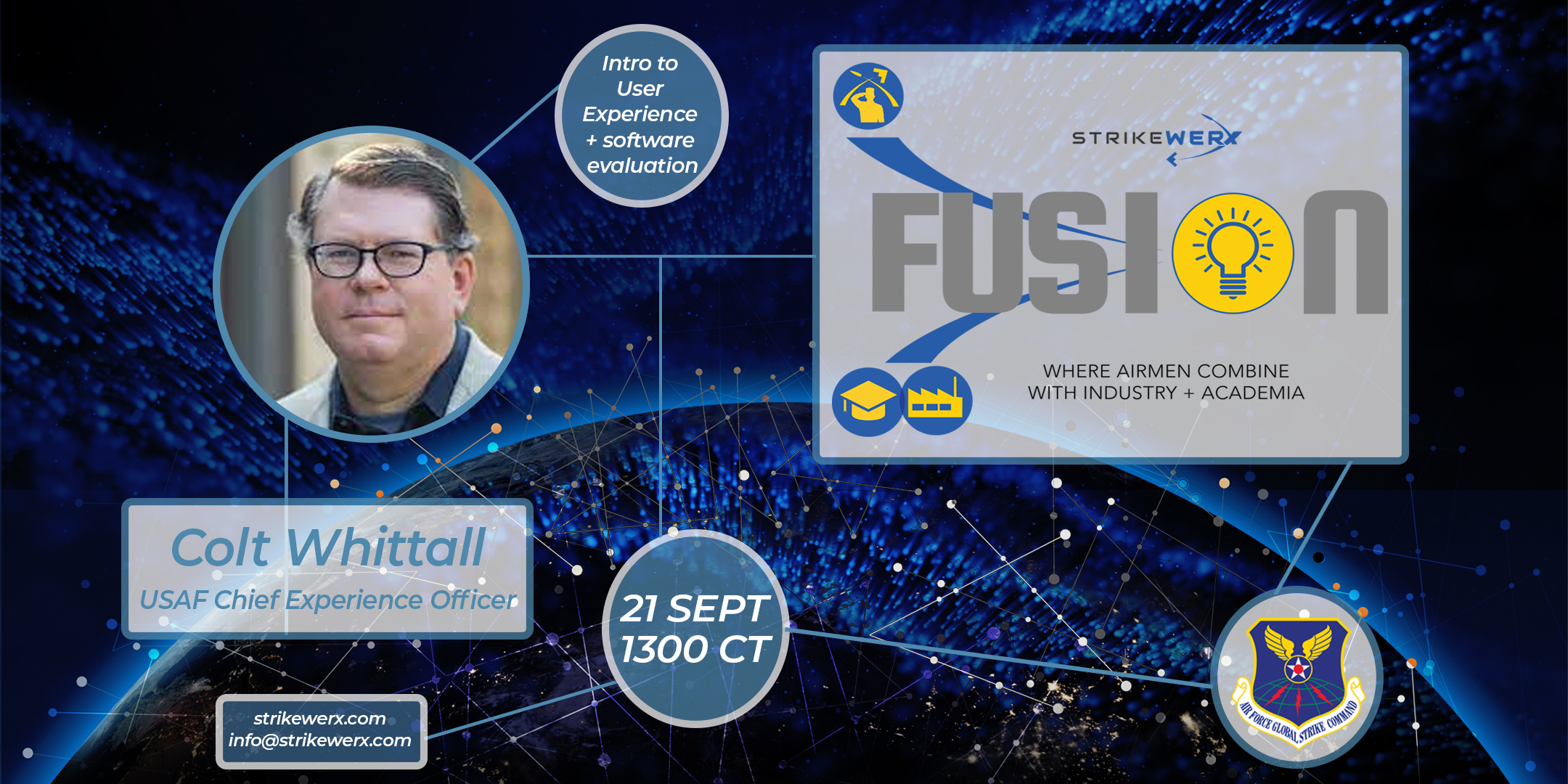 STRIKEWERX Fusion: UX with USAF CXO Colt Whittall
STRIKEWERX's September Fusion event will be held virtually 21 Sept, 1300 CT, with Colt Whittall, the AF Chief Experience Officer (CXO). Colt will provide an introduction to User Experience (UX), and how he evaluates software that is written for him or his organization.
A special ribbon cutting event was held to open the STRIKEWERX Innovation Hub in Bossier City, LA. Guest speakers and officials gave remarks on how the hub's innovation and collaboration capability will see academia and industry join forces with the Air Force to solve Air Force Global Strike Command challenges.
Note: If you are unable to view this content on a government computer, please CLICK HERE on your personal device.
S3: STRIKEWERX Spark Sprint
STRIKEWERX Spark Sprint (S3) is AFGSC's competition to identify the best ideas from across the command to represent AFGSC during the 2021 Air Force Spark Tank competition. Six wing finalists were invited to explain their idea, pitch their solution and present their video in 3 minutes. Two winners will represent the command at the 2021 Air Force Spark Tank competition.