Vertex Solutions' proposed B-52 refueling simulator. The company was one of two chose to develop a prototype for training pilots as part of a STRIKEWERX effort. (Courtesy of Vertex)
By Sean Green | STRIKEWERX Director of Marketing & Communication
BOSSIER CITY, La. — Two companies have been selected to revolutionize the way Air Force Global Strike Command's B-52 pilots train.
AFGSC and STRIKEWERX, the command's innovation hub provided by Cyber Innovation Center, sourced the best solutions from industry, academia, and others to improve how B-52 pilots learn midair refueling.
The six-month long process resulted in two companies being chosen to provide the hardware components supporting the B-52 air refueling simulator — virtual and augmented reality combined with a physical simulator.
Vertex Solutions and VR Training will build the hardware for a physical simulator that accurately represents the aircraft cockpit in a smaller footprint.
"We're prototyping capabilities no one else in the Air Force is doing," said AFGSC Chief Scientist Dr. Donna Senft, "such as electromagnetic lightweight control actuators, cutting edge augmented reality displays and human factors engineering that will improve our air refueling training."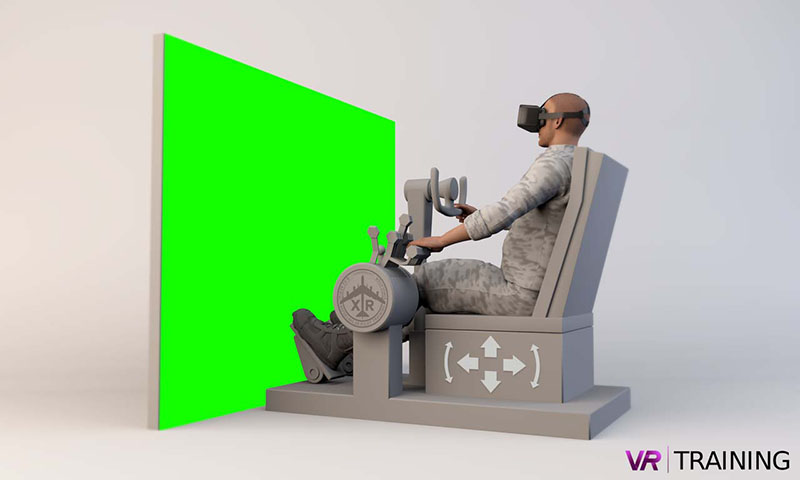 These businesses will contract with CIC through its Partnership Intermediary Agreement with AFGSC to provide their solutions. Those solutions will then be integrated into gaming software, artificial intelligence and modeling software provided by four Small Business Innovation Research contract recipients — King Crow Studios, Specular Theory, Design Interactive and Corvid — to encompass an engrossing, complete training solution.
The simulator will provide a modern immersive experience for air refueling training utilizing self-directed learning for pilots and live instructors that leverages on-demand mixed reality training solutions within a ground-based simulator training system.
This solution will mean reduced maintenance costs, no training delays, and improved pilot proficiency and readiness.
"Long range strike is an important aspect of the Command's ability, and air refueling helps make this possible," said Russ Mathers, director of STRIKEWERX. "This essential capability is one of the most challenging tasks for pilots to accomplish in the B-52 bomber and requires significant training that is expensive to maintain and time consuming to conduct. This challenge will revolutionize this via a realistic simulation system that enables critical learning of the fine motor skills and visual perception necessary to accomplish air refueling."
Lt. Col. Warren Carroll, one of the project champions for this challenge, was excited how the challenge gave an opportunity to survey the wide range of cutting-edge technology.
"STRIKEWERX's process was different from any other approach I've ever taken to find a solution for our problem," Carroll said. "It was invaluable in providing market research to identify the best possible option and have industry experts define the realm of the possible. "
The hardware components supporting the B-52 air refueling simulator were sourced through a challenge event, supported by AFWERX, launched in March with a six-week solicitation period. More than 100 vendors submitted proposals, and a team of government evaluators reduced them to 24 finalists for a showcase event. The evaluation team further reduced the finalists and Dr. Senft selected two vendors to develop prototypes.
VR Training and Vertex will have six months to design and build their hardware before the evaluators assess the prototypes for any possible follow-on fielding.